Beyond affordability: What tenants want from rent controls
New Fabian Society research reveals that renters' support for rent controls is motivated by more than just saving money, with the results suggesting private renters want rent regulation to tackle insecurity and unfair treatment.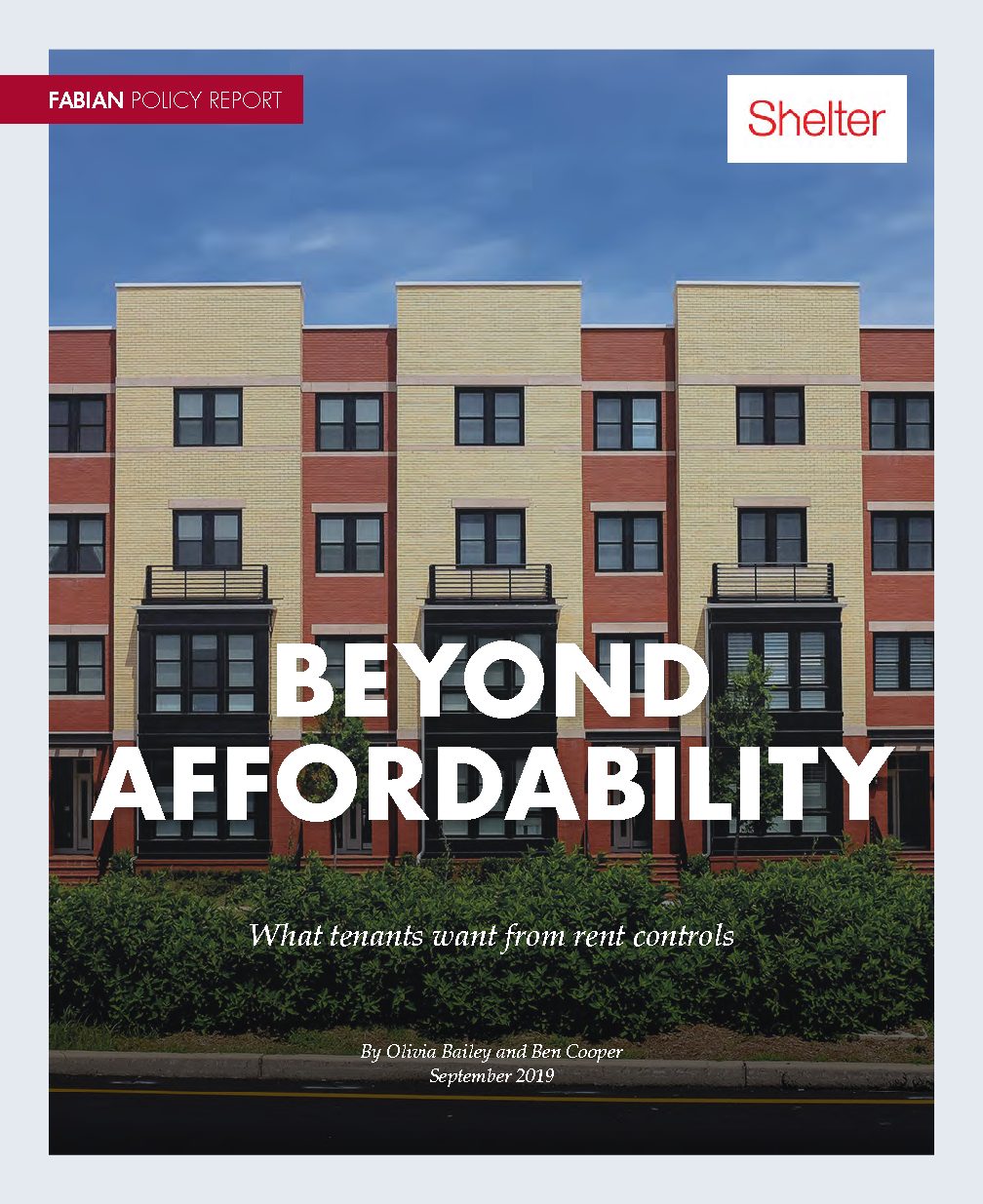 The research shows that renters want rent controls that make a difference, but that aren't so tough on landlords that they feel forced to sell-up.
The report is published amidst growing political attention to the policy, with both the UK Labour party and London Mayor Sadiq Khan committed to the policy.
The key lessons in the report include:
There is strong support for rent controls among the tenants we spoke to. They want the policy to address the key problems they face: insecurity, powerlessness and high rents.
Fairness and security are higher priorities than saving money. Renters aren't motivated simply by a desire to reduce the cost of their rent. They prioritise having fair and transparent rules for the level of rent; a chance for greater security in their home; and a system that is fair for both tenants and landlords.
Renters are pragmatic and worried about unintended consequences. They want a rent control policy that goes far enough to make a noticeable difference, but are concerned by unintended consequences such as any proposals causing landlords to sell up. To win support for any rent control plans, politicians must think through implementation and take steps to mitigate any adverse impacts on private renters themselves.
Download

now
Fabian membership
Join the Fabian Society today and help shape the future of the left
You'll receive the quarterly Fabian Review and at least four reports or pamphlets each year sent to your door
Be a part of the debate at Fabian conferences and events and join one of our network of local Fabian societies
Join

the Fabian Society
Be the first to know
Sign up to the free Fabian Society newsletter
Find out about the latest Fabian Society research, publications and events with our regular updates
Sign

up today
Fabian

Society