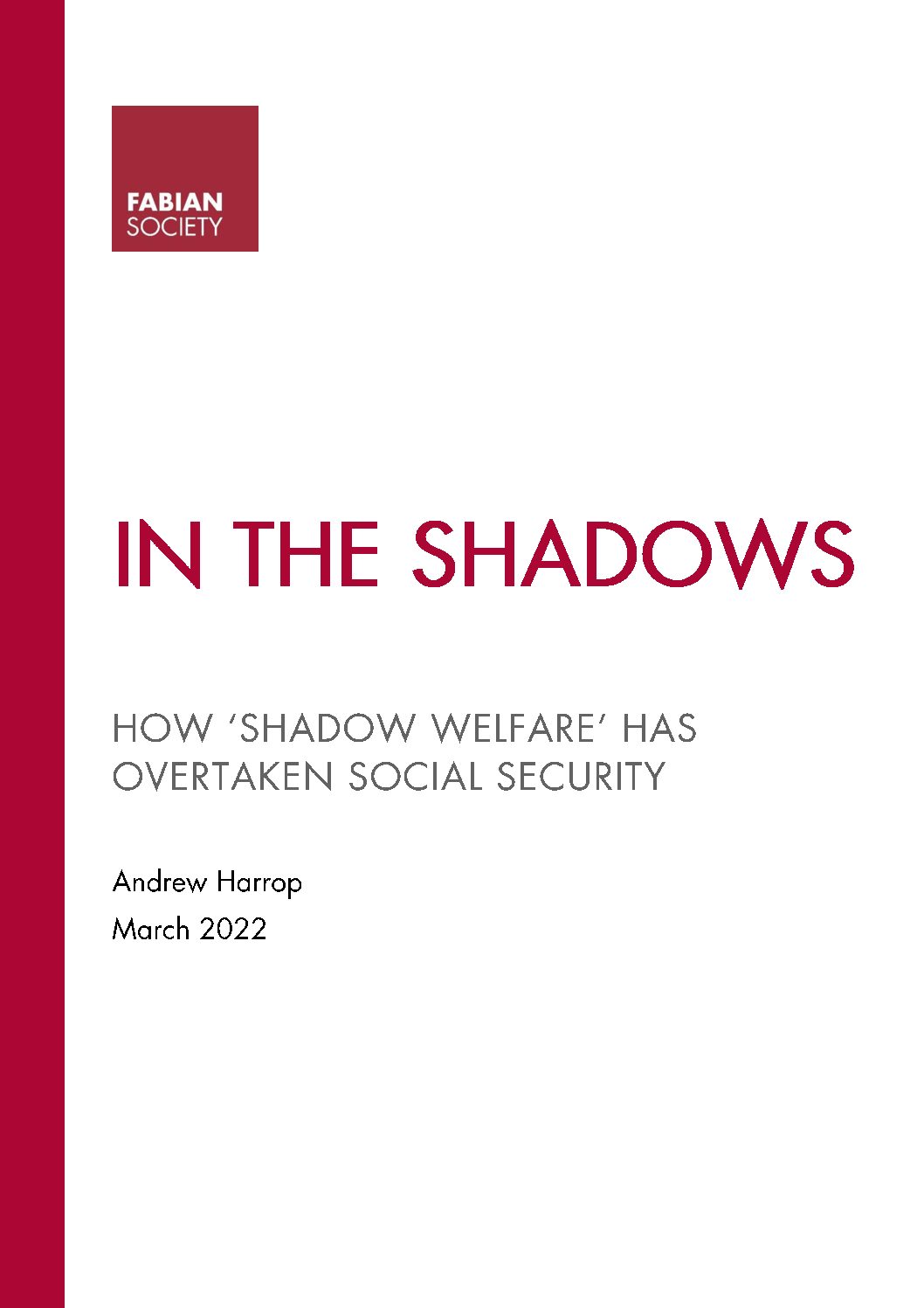 In the shadows
28 March 2022
'Shadow welfare' is the financial support provided to households by the tax-free allowances in income tax and national insurance.
Following the March 2022 spring statement, analysis from the Fabian Society finds that in 2022/23, the value of tax-free allowances for a single working adult (£80 per week) will be higher than the basic universal credit payment for an adult aged 25 or over without work (£77 per week). The minimum support available to people with middle and high earnings is therefore higher than for those without work.
The balance between the resources devoted to 'shadow welfare' and working-age social security is unjust and causes hardship. It is particularly harmful for children. However Fabian Society public attitudes research shows that people are unaware of the parallels between tax-free allowances and social security, and they tend to prefer tax allowances over social security when it comes to supporting living standards.
The report recommends policy changes to shift the balance of resources from 'shadow welfare' to social security, and improve understanding and transparency.
Download

now
Fabian membership
Join the Fabian Society today and help shape the future of the left
You'll receive the quarterly Fabian Review and at least four reports or pamphlets each year sent to your door
Be a part of the debate at Fabian conferences and events and join one of our network of local Fabian societies
Join

the Fabian Society
Be the first to know
Sign up to the free Fabian Society newsletter
Find out about the latest Fabian Society research, publications and events with our regular updates
Sign

up today
Fabian

Society