Stuck: How Labour is too weak to win, and too strong to die
The Labour Party is too weak to win the next election – whether it takes place in 2017 or 2020. But it is also too strong to be displaced, according to this analysis by Andrew Harrop.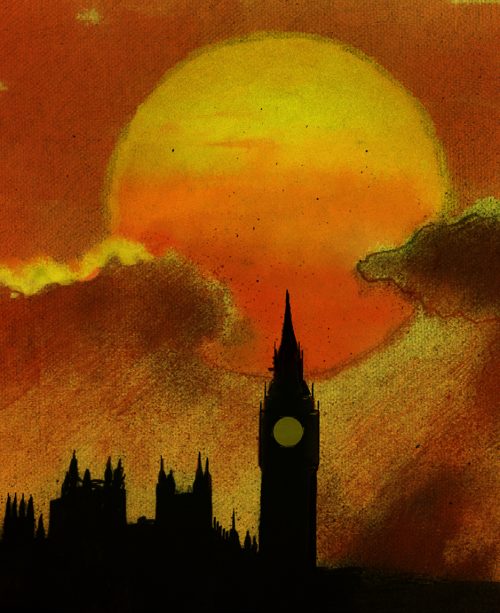 The Labour party is too weak to win the next election – whether it takes place in 2017 or 2020. But it is also too strong to be displaced as the UK's main party of opposition. When an election comes Labour may end up winning only 140 to 200 big city and ex-industrial constituencies, but it will have a platform from which to rebuild. On the other hand, if Labour's fortunes recover sooner, while there is no chance of a majority, the party might be able to gain sufficient MPs to govern in partnership with other parties. That should be Labour's goal.
Only a little over half of Labour's 2015 voters say they support the party today. The starting point for any political fightback must be to regain the support of recent Labour voters.
Labour's current poll rating (27 to 28 per cent) is slightly below its share of the GB vote at the 2010 election. But if this level of support is replicated in an election now – following Labour's Scottish wipeout – the party will win fewer than 200 seats, around 40 fewer than in 2015 and 70 fewer than in 2010 (with current constituency boundaries).
Things could get even worse. At the next election Labour may win as little as 20 per cent of the GB vote because, when the party has been in opposition in the past, it has under-performed its mid-term polling by an average of 8 percentage points.
If Labour's vote plummets in this way, the party would win around 140 to 150 MPs. But the electoral system will create a firebreak for Labour and it will remain by far the largest opposition party. The party does not face oblivion and will be able to rebuild.
The threat of Ukip is being exaggerated in some quarters. Even if Ukip was tied with Labour in votes cast the smaller party would only win a handful of MPs (the same is true of the Liberal Democrats). Since 2015, Ukip has lost twice as many votes to the Tories as it has gained from Labour.
There are no easy answers to Labour's Brexit dilemma. Since 2015, the party has lost as many votes to the Liberal Democrats as it has to the two right-wing, pro-Brexit parties combined. But overall, Labour has lost four times as many votes from leave as remain supporters. Simultaneously it needs to retain people who backed remain and regain those who voted leave. The Conservatives and Lib Dems are both advancing by attracting new support from one side only. Labour has no choice but to reach out to people in both camps.
Just like for the US Democrats, winning the popular vote is not enough. To win a majority of one Labour needs to beat the Conservatives by a higher margin than it achieved in its resounding 2001 victory – and win over 3 million more votes than the Tories. Even before Labour's current problems, this was unlikely. It is currently unthinkable.
But only 30 seats need to be gained for Labour to govern in partnership with other centre left parties – a far more plausible goal. Labour must prepare itself to work in partnership, in an era of quasi-federal, multi-party politics.
The proposed boundary changes are a distraction given Labour's other problems. It is just as hard to win a majority under the old boundaries as the proposed new ones – and in many possible election scenarios the 'penalty' from the new boundaries is only a handful of seats. The boundary review should not be a consideration in thinking about Labour's preferred timing for the next election.
Download

now
Fabian membership
Join the Fabian Society today and help shape the future of the left
You'll receive the quarterly Fabian Review and at least four reports or pamphlets each year sent to your door
Be a part of the debate at Fabian conferences and events and join one of our network of local Fabian societies
Join

the Fabian Society
Be the first to know
Sign up to the free Fabian Society newsletter
Find out about the latest Fabian Society research, publications and events with our regular updates
Sign

up today
Fabian

Society