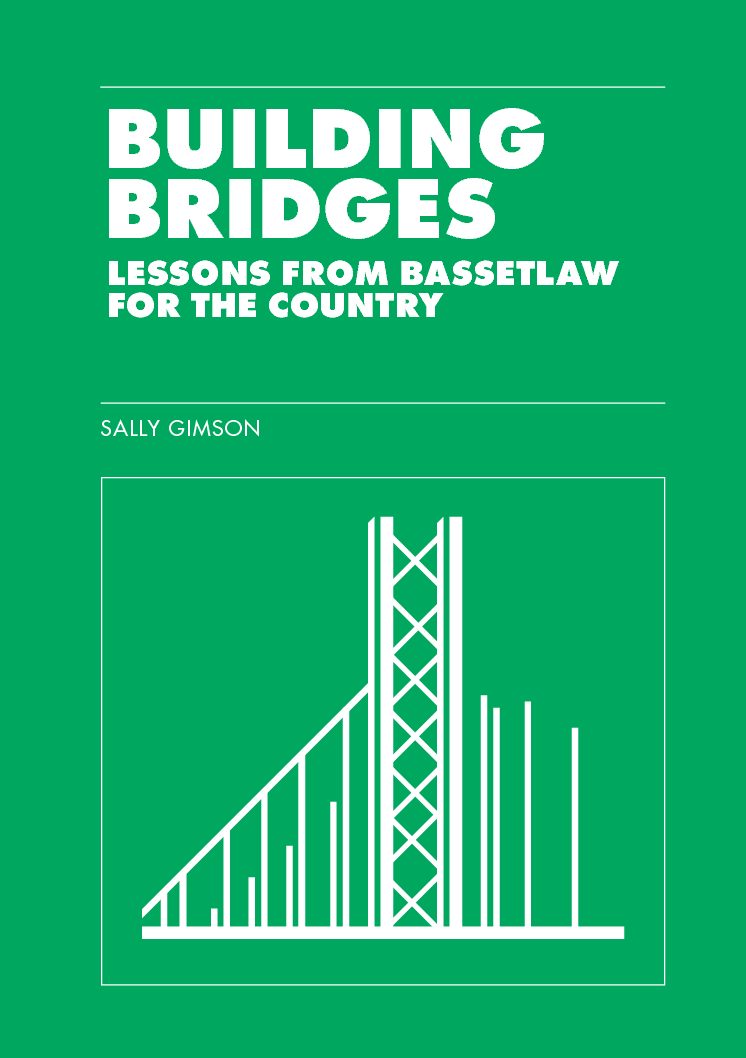 Building Bridges
16 December 2020
One of the features of Labour's disastrous 2019 general election that has been most commented on was the fall of the Red Wall. There has been a lot of debate about why those places across the Midlands and the north of England were lost, but very few practical suggestions about how to win them back. Where better to look for answers than at Bassetlaw, a seat which saw the biggest swing to the Conservatives in the country?
In this pamphlet, Sally Gimson puts forward a range of policies to help Labour reconnect with voters and build a wide coalition across cities, towns and the countryside to defeat the Tories in 2024.
Download

now
How to purchase
Copies are available, priced £5.95, from the Fabian Society. Call 020 7227 4900,
email
or send a cheque payable to The Fabian Society to 61 Petty France, London, SW1H 9EU.
Fabian membership
Join the Fabian Society today and help shape the future of the left
You'll receive the quarterly Fabian Review and at least four reports or pamphlets each year sent to your door
Be a part of the debate at Fabian conferences and events and join one of our network of local Fabian societies
Join

the Fabian Society
Be the first to know
Sign up to the free Fabian Society newsletter
Find out about the latest Fabian Society research, publications and events with our regular updates
Sign

up today
Fabian

Society