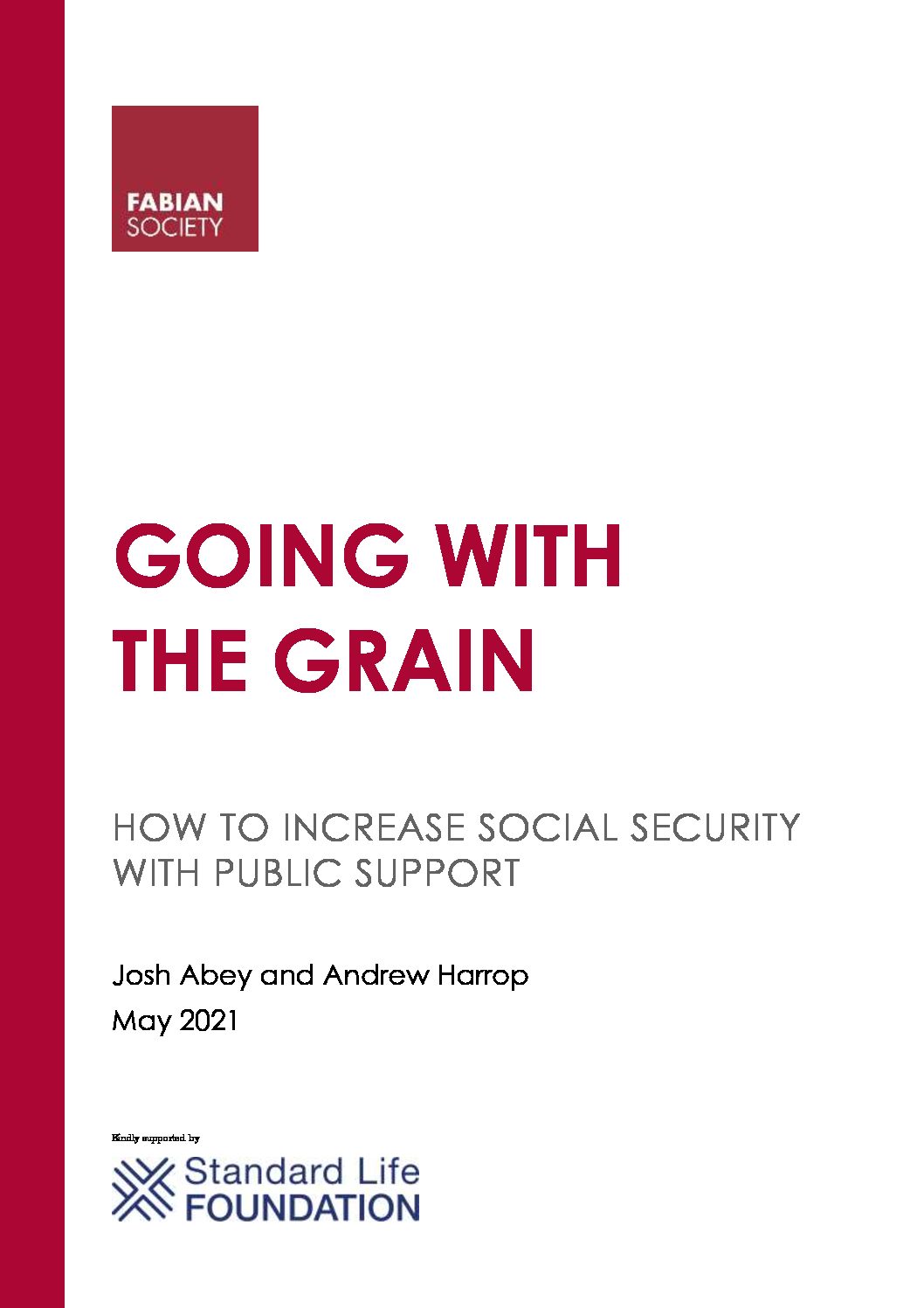 Going with the grain
27 May 2021
New Fabian Society research finds the British public backs higher benefits for 4.6 million families.
Following the pandemic, our latest study of public attitudes to social security reveals a groundswell of support for increasing benefit payments, including raising benefits for three quarters of households who will receive universal credit.
The major citizens' jury and national poll demonstrated strong public support for increasing benefits for disabled people, carers of disabled people, young people aged 18 to 24, and lone parents who are in work or looking after young children.
Going with the Grain presents these new findings alongside detailed plans for improving social security, designed to go with the grain of public opinion.
Download

now
Fabian membership
Join the Fabian Society today and help shape the future of the left
You'll receive the quarterly Fabian Review and at least four reports or pamphlets each year sent to your door
Be a part of the debate at Fabian conferences and events and join one of our network of local Fabian societies
Join

the Fabian Society
Be the first to know
Sign up to the free Fabian Society newsletter
Find out about the latest Fabian Society research, publications and events with our regular updates
Sign

up today
Fabian

Society