Double Trouble: Mass unemployment and benefit cuts after the pandemic
New Fabian Society analysis shows that planned benefit cuts could push between 1 and 3 million people into poverty.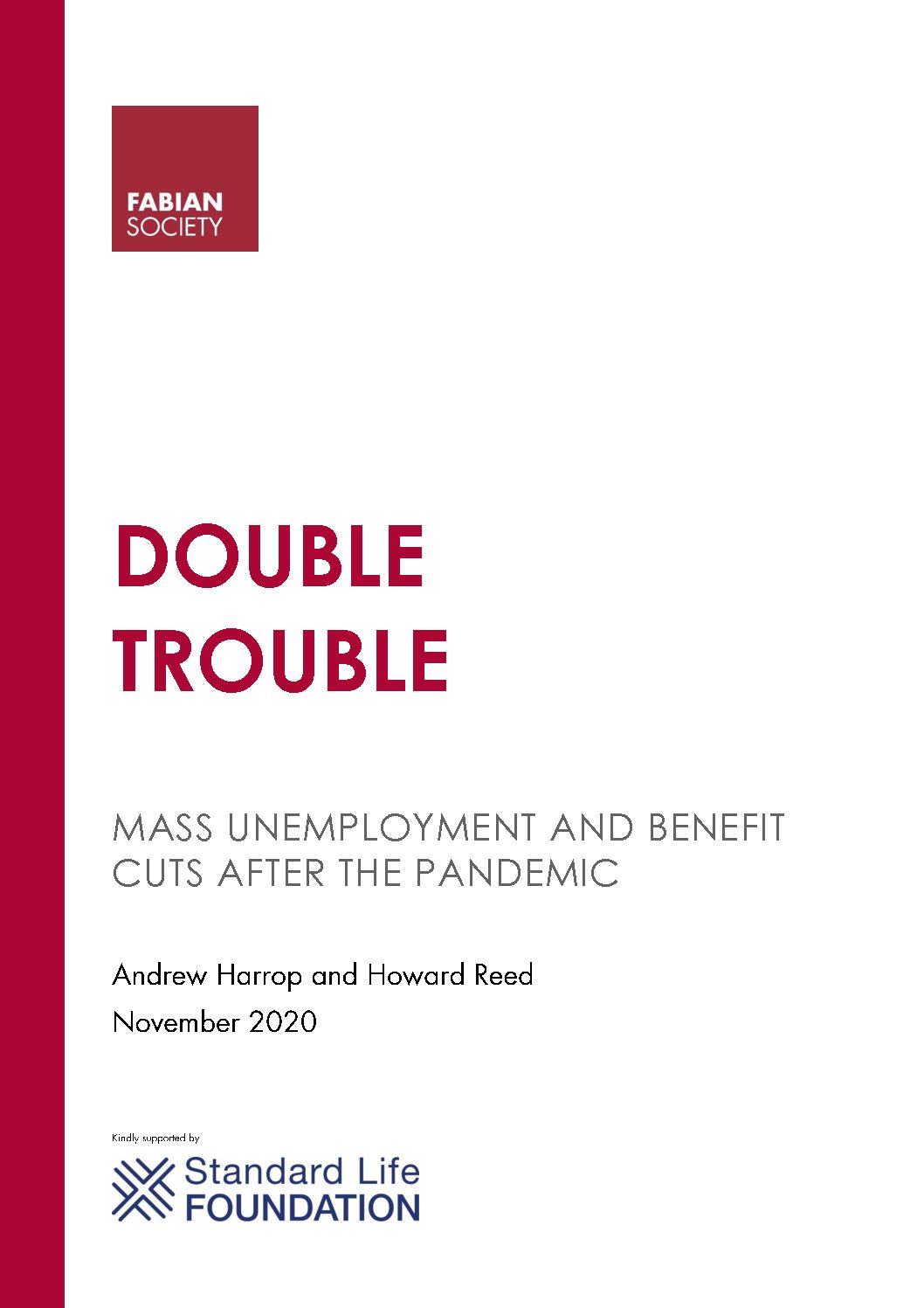 Double Trouble
4 December 2020
The government's decision this year to increase the support available in universal credit was a huge boost to millions of families. In 2020 temporary social security rises brought vital help to people who lost work or who saw their earnings fall, as well as providing a welcome supplement to many already on low incomes.
However, in 2021 these measures will be even more important, after other emergency schemes come to an end. From April next year people who lose their job or whose earnings drop will not have other forms of protection. Huge numbers are likely to be affected, given expectations of widespread job losses.
Fabian Society analysis reveals that, with the planned benefit cuts, poverty will rise significantly over the medium term whether unemployment remains low or climbs to levels last seen in the 1980s:
No change in unemployment: the number in poverty rises by 1.1 million and child poverty rises by 400,000
Mass unemployment: the number in poverty rises by 3.2 million and child poverty rises by 850,000
Without action, family incomes and spending power will fall and poverty will rise dramatically, compared to the position we have seen this year with emergency protective measures in place. It is now essential that ministers put the 2020 social security increases on a permanent footing.
Double Trouble is the first report for Social Security Solutions, a Fabian Society research project supported by a grant from the Standard Life Foundation. Read more about the project here. 
Download

now
Fabian membership
Join the Fabian Society today and help shape the future of the left
You'll receive the quarterly Fabian Review and at least four reports or pamphlets each year sent to your door
Be a part of the debate at Fabian conferences and events and join one of our network of local Fabian societies
Join

the Fabian Society
Be the first to know
Sign up to the free Fabian Society newsletter
Find out about the latest Fabian Society research, publications and events with our regular updates
Sign

up today
Fabian

Society