The Local Health Service?: How to balance local control and national standards in access to health care
Getting the balance right between national, local and frontline control of our health service is crucial.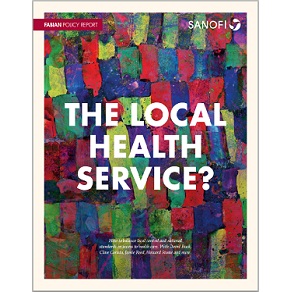 The Local Health Service?
14 July 2015
The balance between national, local and frontline control in determining access to healthcare is a critical issue for the NHS. People usually think of health as a national service, but clinicians' expert judgement and local level commissioning decisions have always played a vital role in determining access to healthcare in England.
This report explores how to get the balance right. How local should our National Health Service be? With the devolution of the £6bn health and social care budget to Greater Manchester, this question sits atop the political agenda in a new parliament. Described by Simon Stevens of NHS England as "the greatest integration and devolution of care since the creation of the NHS in 1948", there is clearly huge potential here to take a system-wide, 'whole-area' view on public health, focusing on keeping people healthy; and to pool resources and drive the efficiencies the health service is going to need in the face of increasing pressure. But huge practical, budgetary and democratic questions remain unanswered.
This report considers how greater control for services users, employees and local leaders can be delivered alongside higher performance and value for money.
With David Buck (the Kings' Fund), Dr Clare Gerada (former chair of the RCGP), Andrew Harrop (Fabian Society), Dr Steve Kell (NHS Clinical Commissioners), Rudolf Klein (British Academy), Michael Macdonnell (NHS England), Daisy-Rose Srblin (Fabian Society), Dr Howard Stoate (Bexley CCG and form Labour MP), Jessica Studdert (Local Government Association), Laura Wilkes (NLGN)
Download

now
How to purchase
Copies are available priced £4.95 from the Fabian Society bookshop – call 020 7227 4900,
email
or send a cheque payable to "The Fabian Society" to 61 Petty France, London, SW1H 9EU.
Fabian membership
Join the Fabian Society today and help shape the future of the left
You'll receive the quarterly Fabian Review and at least four reports or pamphlets each year sent to your door
Be a part of the debate at Fabian conferences and events and join one of our network of local Fabian societies
Join

the Fabian Society
Be the first to know
Sign up to the free Fabian Society newsletter
Find out about the latest Fabian Society research, publications and events with our regular updates
Sign

up today
Fabian

Society