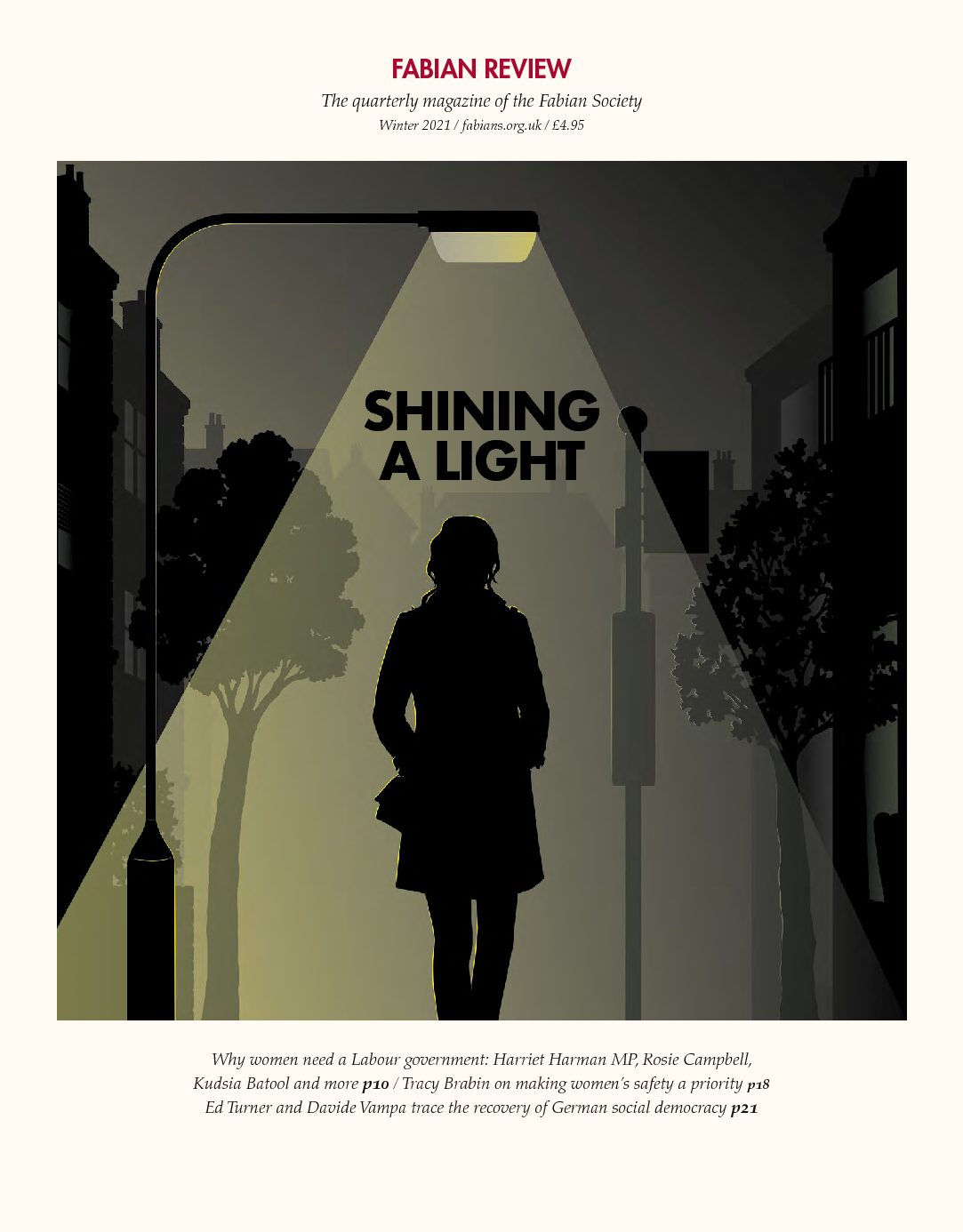 Winter 2021
20 December 2021
This edition of the Fabian Review considers why women need a Labour government, featuring Harriet Harman MP, Rosie Campbell, Kudsia Batool, Kelly Grehan, Catrin Hughes and Amreen Qureshi. Plus, an interview with Tracy Brabin, mayor of West Yorkshire, on making women's safety a priority.
Also in this issue, Hilary Benn MP on our relationship with Europe; Stewart Lansley on breaking Britain's high inequality, high poverty cycle; and Verene Shepherd on Labour and the global reparations movement; Ed Turner and Davide Vampa trace the recovery of German social democracy.
Download

now
How to purchase the Fabian Review
You can receive this publication free if you join the Fabian Society today. Once you become a member, you'll receive two free pamphlets immediately and will get a copy of the Fabian Review magazine along with at least four pamphlets a year.
Copies are also available priced £4.95 from the Fabian Society bookshop – call 020 7227 4900, email or send a cheque payable to "The Fabian Society" to 61 Petty France, London, SW1H 9EU.
Fabian membership
Join the Fabian Society today and help shape the future of the left
You'll receive the quarterly Fabian Review and at least four reports or pamphlets each year sent to your door
Be a part of the debate at Fabian conferences and events and join one of our network of local Fabian societies
Join

the Fabian Society
Be the first to know
Sign up to the free Fabian Society newsletter
Find out about the latest Fabian Society research, publications and events with our regular updates
Sign

up today
Fabian

Society