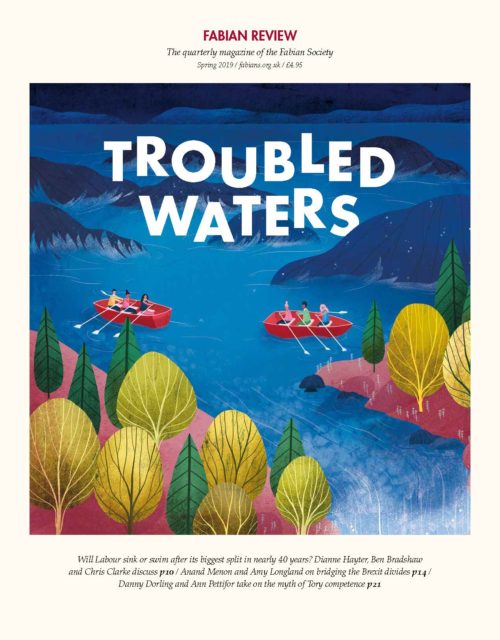 Spring 2019
10 April 2019
This edition of the Fabian Review asks if Labour will sink or swim after its biggest split in nearly 40 years with Dianne Hayter, Ben Bradshaw MP and Ann Pettifor plus Kate Murray talks to Richard Corbett MEP.
Also in this issue: Danny Dorling argues the crises which have engulfed this government should not blind us to what the Conservatives do best.
Download

now
How to purchase the Fabian Review
You can receive this publication free if you join the Fabian Society today. Once you become a member, you'll receive two free pamphlets immediately and will get a copy of the Fabian Review magazine along with at least four pamphlets a year.
Copies are also available priced £4.95 from the Fabian Society bookshop – call 020 7227 4900, email or send a cheque payable to "The Fabian Society" to 61 Petty France, London, SW1H 9EU.
Fabian membership
Join the Fabian Society today and help shape the future of the left
You'll receive the quarterly Fabian Review and at least four reports or pamphlets each year sent to your door
Be a part of the debate at Fabian conferences and events and join one of our network of local Fabian societies
Join

the Fabian Society
Be the first to know
Sign up to the free Fabian Society newsletter
Find out about the latest Fabian Society research, publications and events with our regular updates
Sign

up today
Fabian

Society